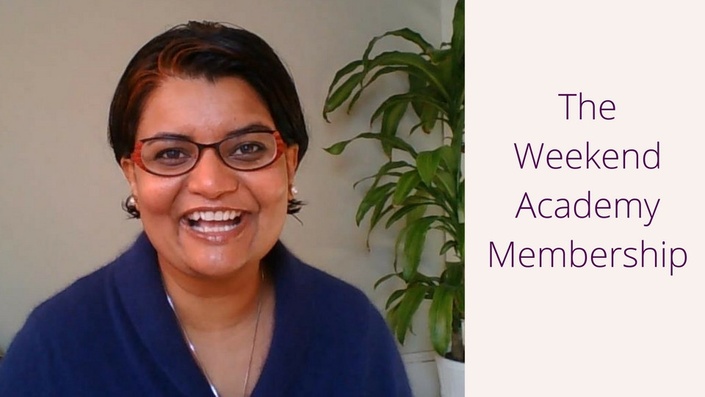 The Weekend Academy
Where Bridgewalker Coaches and Healers Come to Learn How to Build a Business That Expresses Their Dharma
You are Bridgewalker.
A Bridgewalker is an analytical, critical thinker fascinated by spirituality and woo-woo stuff.

You want to use more of your passions and strengths in your work and feel fulfilled.
You want to help others and make a difference.
You love having the freedom of doing what you want, when you want, and from wherever you want.
You know that having your own business IS the way for you to get ALL of this, but you just don't know where to get started, what to do next, and how to do it.
I get it!
That's exactly why I created The Weekend Academy - an online, group mentorship program for aspiring solo-preneurs.
If you want to be a coach, consultant, or a freelancer, this is the place for you to learn how to create a soulful, joyful and prosperous business - step-by-step - with clarity, confidence, and courage, while discovering and expressing more and more of yourself through your business.
The Weekend Academy = Business Strategy + Entrepreneurship Mindset
Imagine how it would feel:
- You are working from your home or a cafe, on your laptop every day.
- You have discovered a variety of skills that you didn't even realize you had. Others value those and are willing to pay you for those.
- You have clients who LOVE you for who you are, and you are thrilled to work with them.
- You have more time and money to travel, take vacations, pursue new hobbies.
- The best of all, you are living your purpose. You feel grateful every single day knowing that your work is meaningful for others and fulfilling for you.
This is exactly where I am today. And I know for sure, THIS IS POSSIBLE for YOU!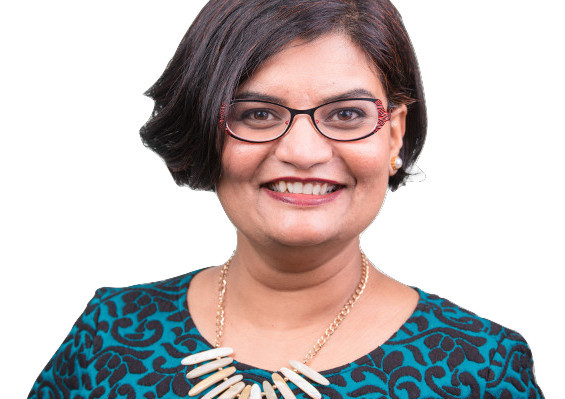 Hello I am, Manasi Kakade – an engineer by education, entrepreneur by choice, and a teacher at heart.
I am the founder of The Weekend Academy. I am here to help you build a business from your passions and strengths, and lead you on your journey of self-discovery and self-expression through this process.
Understanding how I can help others, and get paid for it has been a journey!
Several years ago, I was exactly where you are today.
I knew I wanted to be a coach but this whole concept felt too vague and too big. I spent years daydreaming about it and countless nights wondering:
"What exactly can I sell?"
"Who will pay me for it?"
"Where do I find clients?"
The lack of clarity on my next steps, and the fear of the unknown, the uncertainty held me back.

Even though my job became unbearable day by day, even though my heart wasn't into it, even though I was seeing weeks and months fly by in the unsatisfactory life, I didn't have the courage to just leap into entrepreneurship.
I spent years, Googling and learning all about entrepreneurship, coaching, and business strategy. BUT I still didn't have a business to show for it.

Then one day, I made a decision, that I am DONE with all this "research" and I have to take some action, any action, one thing led to another. And before I ever thought possible, I was an entrepreneur making money from what I LOVE doing.

One thing I wished I had though was somebody who would hold my hand and walk me through this phase step by step. I craved for somebody who would tell me "These are your next steps to consider, and don't worry, you will get there. We all eventually do."
So now I am on a mission to change exactly that.
- I am here to hold your hand as you build your business on your own terms. You got this!
- I am committed to openly share my struggles with you (even though at times the memory may be painful) so that you can draw inspiration from it.
- I am here to break down complex business strategy and make it so simple for you that you can't help but take your next best action with confidence.
So what do you say? Are you ready to create a business that you will be proud and joyful to have?
Then let's explore what The Weekend Academy is and how it can help you.

The Weekend Academy (TWA) is my group mentorship program for Bridgewalker coaches and healers, who are ready to be a change-maker, influencer and thought leader through their business.
Inside TWA, I teach you how to build a business that expresses who YOU are, let all your gifts shine, and The 4 pillars of TWA are the 4 Cs that a solo-preneur needs the most:
1. Clarity - Knowing exactly what you need to think about next will reduce the overwhelm, and give you the systematic approach to building a business that aligns with YOU.
2. Confidence - While it's important to get clarity on your strategy, even more important than that, is your MINDSET!
When you have the right mindset, you figure out the strategy with ease.
Your mindset WILL make or break you in entrepreneurship.
Your mindset WILL either propel you from being a wantpreneur to entrepreneur or it will keep to stuck in your comfort zone forever, never letting you leave your 9-5 job.
Your mindset WILL either draw inspiration from your vision of making a difference or it will keep you scared of the risk.
Don't worry, I got you covered on this one, too! :)

3. Courage - With all the new found clarity and confidence, the only thing you now need is action. It doesn't have to be big. (And in TWA, it won't be big.) In fact, I believe in the power of bite-sized actions taken with intention.
However, as you start taking these actions, different fears will come up that you don't even know you had. That's when we work on uncovering the courage you already have so you take action in the face of fear. Every time it gets a little bit easier, and you learn just how strong you are.
4. Community - Why do it all alone when you can do it with a tribe? (And trust me, most of the times, you won't want to go at it alone.)
More than ever before, people are rising and taking charge of their career. More and more people are craving to have their own business, and are willing to invest time, money, and energy to make that a reality. In TWA, you will meet such people, and form genuine connections with them.
In short, you will have your own team of cheerleaders by your side.

Is your heart screaming "YES, PLEASE!" to all of this?
Then click the button below to apply to The Weekend Academy, and we will see if we are a right fit.


1. Recorded video trainings: You will learn how to design a business strategy that aligns with YOU. There's no one-size fits-all approach if you want to build a joyful, prosperous business on your own terms. So I teach you the business principles and how to apply them so that you design a strategy that works with your strengths instead of working against your personality. (You have the flexibility of accessing the training library anytime, as many times as you want, and whenever you need to revisit the concepts.)

2. Bite-sized actions: Every training comes with small but effective actions that build momentum and get you results faster than you expect, without overwhelm or stress.
3. Monthly live Q&A calls: The actions in TWA are so bite-sized that if you don't take them, I know, it's not the clarity that's stopping you. It's a mindset block that needs to be dissolved. That's why every month, we get on a group call where I help you bust through the fears so that you make progress with confidence. You will also get inspired and learn by seeing your fellow business buddies shatter their own blocks.
4. Member's Only Facebook Group: This is a place for you to develop relationships and connections with other aspiring and new entrepreneurs just like you. As entrepreneurs we have to learn how to ask for help, how to develop our network of genuine connections, and how to attract abundance by being of help first. This group is a safe place for you to learn and practice these skills with your peers. As a bonus, you will develop a team of cheerleaders who not only get what you are doing but support you in your journey.

Bonus:

From time to time, we will have inspired, fun and relaxed hangouts to accelerate your business goals and personal growth. E.g. Product development party, PJ party to uncover your strengths through Sunsigns (Who doesn't want to have fun, right?)

If you are ready to enjoy the process of self-discovery and self-expression while developing your own business, then what are you waiting for???

Apply to The Weekend Academy already!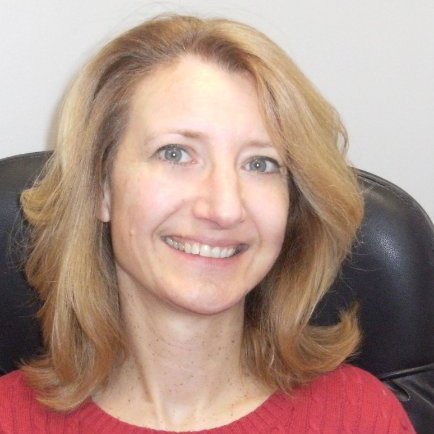 "What I love the most about Manasi's coaching is that after every session she has simple and clear action items laid out for you which makes the progress so much easier and faster.

I started working with Manasi to improve my LinkedIn presence but what I got out of it is so much more - from clarity on my career goals to a path with next actions to lead me to my dream career! I now feel confident and empowered.

I told Manasi that her motto ought to be "helping people move forward faster", because that's the essence of what she does. "

- Cindy P., Sales Solutions Consultant + Aspiring Sales Trainer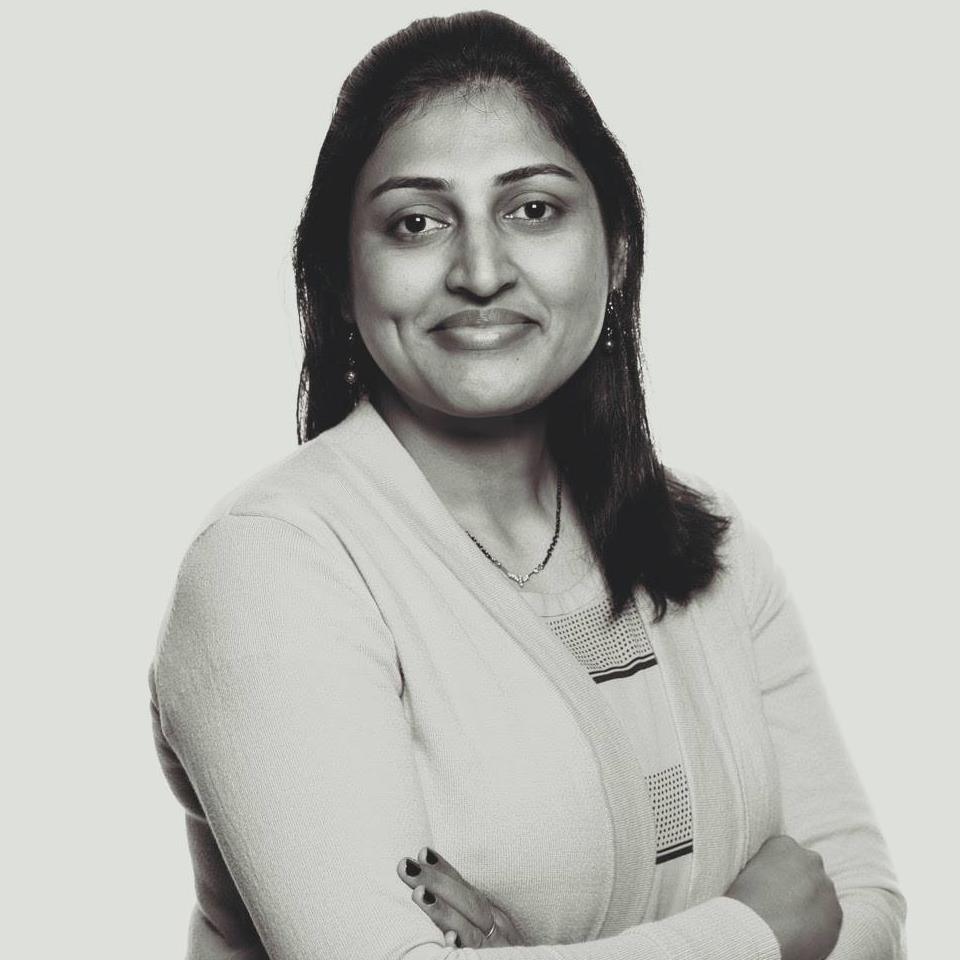 "Joining The Weekend Academy has been one the best decisions. It feels more like taking control of your situation and being more confident about yourself.

I have followed Manasi's posts on career, series of gratitude on her blog and the Facebook group. I am amazed by the simplicity and authenticity she possess and the urge to light up every individual on her way. She makes herself available to resolve any burning questions.
The classes are helping me find the real happiness, strength and core values. The goal setting exercise has helped in personal life too. You will want to thrive with every video that Manasi shares. It's an immense opportunity to connect with the circle of other members, and learn from their experiences as well.
Manasi's smile and positivity are infectious. It's such a pleasure to be in The Weekend Academy, and enjoy this journey :)"
- Vanita M., DevOps Engineering Professional

5 Reasons You Should NOT Join The Weekend Academy
1. After reading all of the above, you should have felt excitement in your heart (and maybe even a bit of a scare in your stomach). If you didn't feel any of that, TWA is NOT right for you.

2. We talked about the first C of soloprenuership - Clarity. As an entrepreneur, you are never going to have enough of it, you have to take action in spite of it, and it's only through this action that you will receive more of it.

So if you are not ready to take the small, bite-sized actions RIGHT NOW, TWA is NOT right for you.

3. The second C mentioned is confidence. An entrepreneur needs a LOT of it. Fortunately, I have reverse engineered how to develop this skill. (Yes, it's a skill!)
But here's the thing, my approach involves using the concepts such as meditation, soul, the universe, Law of Attraction, and intuition. If any of these words turn you off, TWA is NOT right for you.
4. The third C is courage. Courage means taking action in the face of fear.
Two things I can tell you for SURE is that you ARE going to face your deepest fears as you step into your full potential. And the only way to live that potential is to take small, scary actions.

In order to make this easier on you:
- You must be willing to share with me with an open heart.
- You must be willing to be vulnerable even if it means you cry on our mentorship calls.
- You must be willing to let your guard down and let me in.
I don't have children but I AM a fierce tigress when it comes to creating a safe space for my clients to share their most painful memories.

But there's nothing that gets me more fired up, and in my no-BS mode of speaking, than when I see, YOU are the only one holding yourself back.

So if me calling you out on your fears offends you or hurts you or makes you defensive, TWA is NOT right for you.
5. Finally, the fourth C we discussed is Community.

You CANNOT do this alone, and you won't want to! Some of my strongest pillars in business are my business buddies – other solopreneurs who get what I am doing, have shared the same struggles, and are working towards the same goals.
That's why we (= all TWA members) will work at this together. You not only have to be willing to open up to me, you also have to be willing to give help and receive help from your TWA friends. And yes, I am calling them friends already because once your share this journey, they WILL become some of your best friends.
So if you aren't ready to step up in the TWA Facebook group to share your day-to-day struggles and wins, and initiate building genuine connections with your TWA peeps, TWA is NOT right for you.
Now What?
After reading this, you have had one of the 2 reactions:
"Wow! THIS is EXACTLY what I am looking for!"

That means you are thrilled and quite possibly scared a little bit of what's to come. (This is called a whole body "YES!")
Alternatively, your reaction could have been,
"Oh no! This is not for me right now." or "Not sure if this is right for me".
You are either repelled by the thought of all this or luke warm about it. This means, you are NOT ready for what's to come. Anything, that is NOT a whole body "YES!" is a NO.
In that case, I am not the mentor for you. Thank you for reading until now. I wish you all the best in building the business on your own terms!
BUT if you got a whole body "YES!"...
You ARE ready to rock, my friend!

Pay attention to that feeling, respond to the call, and decide to step into your full potential.
You are ready, and now is the time to apply and explore if this is the next best step for you and your business.

Frequently Asked Questions
What happens after I apply?
Once you complete the application, I will personally review it within 2 business days. If we are a fit, I will send you the information to schedule a call. We will learn more about you and your business, and decide together if The Weekend Academy is the next best step for you and your business.
I know this is what I need. But I am not sure if I can afford this program.
You don't even know the price yet. Why do you say you can't afford it? I encourage you to apply. If we are a fit, we will get on a call. That's when you will have more information to make the decision whether or not TWA is the right, next investment for you and your business. But don't stop yourself even before you get started.
How much time should I schedule for TWA?
I am cognizant of the pressure of time you may have because of your job, family, and other activities. While I am not asking you to quit all of that, I do ask you to make TWA a priority. That doesn't mean you have to spend a lot of time on it or keep hustling. That just means being consistent in taking small actions. And for that, you need at least 1 hour per week. 5-6 hours per month is better. That way your progress becomes regular, and you build the momentum towards your business. And trust me, it would be a lot of fun. You can obviously do more when you have more time.
When does the training start?
You start the program when you join. I will guide you on where to get started but there are already some trainings available for you. I create new trainings every month so the library keeps building up. You also have the Facebook group and mentorship calls to start interacting with me and others.
What if I am unhappy with my investment? Do I get a refund?
No. Due to the nature of these trainings, I cannot provide any refunds. That's why I have clearly listed 5 reasons one should NOT apply for The Weekend Academy (TWA). Please read those above. However, there is a monthly payment plan available. So if you are unhappy with your experience, you can cancel your membership anytime and you won't be charged for the next payment period.
What if I fall behind or progress too slow as compared to the other members of the group?
Even though you will have a community of other TWA members to share your journey with, that doesn't mean you will all progress at the same pace. How you progress depends on so many factors - where you are in your business and life, what mindset blocks have you already overcome, and how much self-awareness you already have - to mention just a few. Everybody in TWA will be taking their own journey, and we will all be at different stages. There's no comparison with others or an expectation to march together. The expectation IS to use this community to give and receive support and be each other's cheerleaders. We all run in our own lane, but we support each other in whatever the next step for us is. So to answer your question: NO, nobody in TWA can EVER progress too slow for the group. We are all progressing at a pace perfect for us! And I don't want you to think otherwise, EVER!